Helen Anderson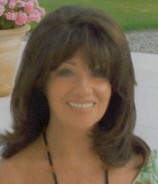 John Lennon met Helen Anderson on the first day they attended Liverpool's College of Art. Having previously heard about her being employed to paint Lonnie Donegan in oils and getting paid around £30 for it, he was so impressed that she'd actually met a pop star that he couldn't help but walk over and ask "Hey, are you that bird who painted Lonnie Donegan?"
Contrary to popular belief the two never dated but did remain good friends. Helen admired John's wit so much that every day when she went home she'd spend ages telling her mother about all the crazy things he'd got up to. She especially loved the way he would creep up behind people and then boom out Screaming Jay Hawkins's hit, 'I Put A Spell On You'. Her love of his outrageous behaviour even led to him nicknaming her Heloon because she always laughed so uproariously when he did something silly.
There were many things John would do repeatedly to make the whole room around him collapse in hysterics and even aimed jokes at someone he would later become very fond of. Helen remembered "He used to make horrible jokes against the singer Alma Cogan, impersonating her singing 'sugar in the morning, sugar in the evening, sugar at suppertime'. He'd pull crazy expressions on his face to try to imitate her expressions. We all had hysterics."
As much as Helen loved his individuality and silly antics, his greased up hair drove her mad, but her pleas to wash the grease out and get rid of the DA cut were usually just met with a straightforward "Get lost." Helen was also not very fond of the greasy smell that clung to John's clothes from the fried scallops he used to buy nearly every lunchtime from a chip shop in Falkner street. Although Helen had her doubts about certain aspects of John's individual style, he seemed to appreciate hers very much, even giving her one of his sketchbooks in return for a baggy yellow sweater she wore which he admired. The sketchbook contained drawings of his friends and teachers and was sold in auction many years later.
When John eventually got rid of his Teddy Boy gear and took on the beatnik style, Helen remembers "he wore grey worsted, dyed black, with eight-inch cuffs - so narrow you had to take your shoes off to put your foot through them. He wore a battle dress or leather jacket with a fur-lined collar, like a bomber jacket. He also had an overcoat, a crombie [previously belonging to his Uncle George], that came just below the knee, which he would wear with the collar up. With winklepickers, the costume is complete." He was constantly getting her to narrow his drainies for him, which she did dutifully, often taking them home with her that night and returning with them the following morning, all finished.
Although John entertained his fellow students and stood out in a crowd, the tutors at the college did not have similarly favourable views of him. Helen recalls that John's "violent, noisy and semifigurative," paintings caused him to be sent to join the lettering class after his first year at college, instead of being invited to join the painting department as was the norm. "Even at sixteen I knew he was destined to some sort of grandeur and greatness. In his first six months at college, his paintings were very wild and aggressive. Every one he did incorporated the interior of a night club and they were very strongly drawn, very dark, and there was always a blonde girl sitting at the bar looking like Brigitte Bardot. There were always musicians in John's early drawings, a band on a bandstand, dim lights, something sleazy. I always liked them. But very few people noticed his work in his early days at college... The masters were not interested in him, he was a nuisance to the entire college, distracting everybody else who wanted to learn."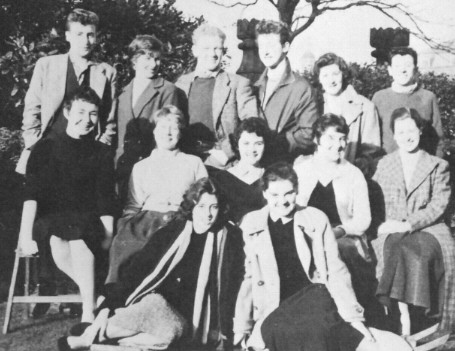 John and Helen (2nd row, 2nd from right) with fellow art school students in 1958
As the two got to know each other, John's defensive behaviour lessened a little and he began confiding in Helen. He'd tell her about his love affairs and she would listen patiently. It was even Helen who introduced John to his future girlfriend, fellow art student Thelma Pickles, when John was sitting on the "signing in" table in front of the collage with Tony Carricker.
In some small way Helen also contributed to the beginning of John's relationship with future wife Cynthia by making Cyn aware of her new feelings. "A couple of other girls from the junior art school, Ann Mason and Helen Anderson started college with me." Cynthia remembers. "One afternoon all the intermediate students were asked to be in the lecture theatre for a discussion. John was a few seats away from me, and my friend Helen Anderson, who was also friendly with John, suddenly leapt forwardand stroked his hair. Helen didn't fancy John - it was a friendly gesture inresponse to something he'd said. But when I realised how jealousI was it brought me up with a jolt."
Unlike John, Helen was more dedicated to her studies at art school, receiving her degree in fine arts and painting and a scholarship to continue her painting studies in Rome. During her fifteen months in Italy she was commissioned by national newspaper "Settecolli" to paint a portrait of the newly elected president of the republic Antonio Segni and then began working free lance for the couture house Fontana. While painting onto the beautiful silks that were to be made into gowns for the stars of "cine citta" she watched and learned with interest how the business worked.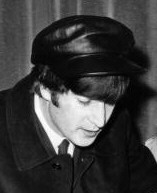 Helen had always had a love of fashion, from designing and making her own clothes from the age of twelve to getting compliments by the Italians who loved the stylish leather and suede clothes she produced for herself in Rome. It was a natural progression that she would move into fashion design when she moved back home and she opened what was probably the first couture leather and suede boutique in the UK on Liverpool's Bold Street in 1963. Her clients included the Beatles and their wives and she found herself supplying John with replacement leather caps on a frequent basis as they were frequently stolen. After three successful years Helen married a Belgian TV director and moved to Brussells where she gave birth to daughter Danielle and began to design for other manufacturers.
After five years of marriage Helen moved back to Liverpool with her daughter where she began designing young leisure wear for an American manufacturer. Longing for a new challenge Helen began to produce painted silks and chiffons which she transformed into the beautiful diaphanous floaty dresses of the 70's and unusual Fairytale wedding gowns. Sold into specialist boutiques across the country, Helen also supplied stores in London such as Liberty and Harrods. After showing at the London Designer Collections she gained a business partner and opened a new factory in Formby manufacturing small runs, and some couture One Off's for special clients. She was soon supplying Saks 5th Ave, Henry Bendell, and Neiman Marcus across the Atlantic and her clothes were regularly spotted on British celebrities or worn by Sue Ellen in the Soap "Dallas".
In the 1970s Helen once again ended up unwittingly matchmaking for another Beatlegirl. As Cynthia remembers it "My old college friend Helen Anderson, now a dress designer, had introduced me to a TV engineer called John Twist. He was six years younger than me, and before long we had begun to see each other. ...we married on 1 May 1976 in Glendywr register office. It was only when Helen said to me at the wedding party afterwards, 'Why on earth have you married him, Cyn?' that I admitted to myself I'd made a mistake. If only she'd said it before the ceremony I might not have gone through with it."
As the 90s began and the recession hit small businesses, Helen and her partner were forced to close down their factory. Undeterred, Helen converted one of the farm buildings next to her home into a studio and in conjuction with small factory manufacturers in North Wales spent nine happy more years in the fashion business with her final and most successful collection emerging before the millennium.
She now lives in Cheshire with her second husband Derek and has returned to her first love - Painting and Portraiture. Among her first new commissions was a portrait of the Marquess of Bath for the Millennium, to hang in the Green Library at Longleat house. She was also commissioned to designed the green velvet smoking Jacket for Lord Bath to wear for his portrait. Bob Geldof was painted for his 50th birthday in a Moroccan fancy-dress costume and she has recently completed a full size portrait of fellow fashion designer Zandra Rhodes. She remains a friend of her fellow Liverpool Art College student Cynthia Lennon to this day.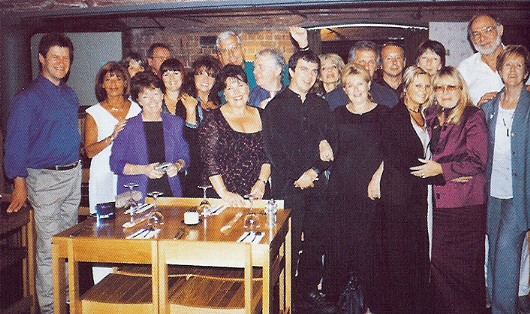 Helen (7th from left), Cynthia and others at a party in Liverpool.

SOURCES: Various Beatles and Lennon biographies, "John" by Cynthia Lennon and information kindly supplied by Helen herself.
Visit Helen's website www.helen-anderson.net to view her art and fashion designs.