Kathy Simmonds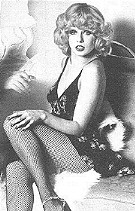 Previously a girlfriend of Rod Stewart's, Kathy Simmonds also became romantically linked with Harry Nilsson around the time of his "A Little Touch of Schmilsson in the Night" LP where she is pictured on the gatefold sleeve.
She worked as a model, appearing on Top Of The Pops, and in 1968 she played the role of Samson in groupie film "The Touchables" which was directed by famous Beatles photographer Robert Freeman.
In 1974 when she was just 24 years old she began dating George Harrison whose wife Pattie had left him for his friend Eric Clapton. Convinced that their relationship was going to progress into something deep and meaningful, possibly even viewing George as her true love, she moved in with him into a little villa near St George's Bay in Grenada. They spent several happy weeks there together before George left for LA to plan his first solo concert tour. As Harrison flew off alone to Los Angeles, leaving Kathy behind quite broken hearted, it became apparant that the affair was merely a casual fling for George

SOURCES: 1960s and 1970s magazines. The book Dark Horse
Many thanks to Cindy of The Beatles And Their Loves group for help in locating information.
Kathy as "Samson" in The Touchables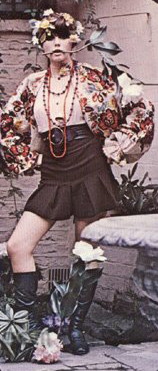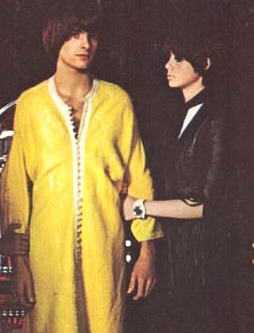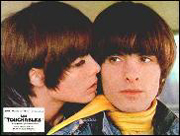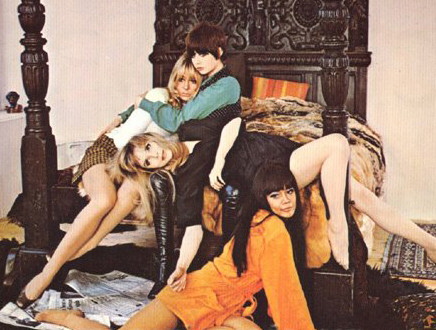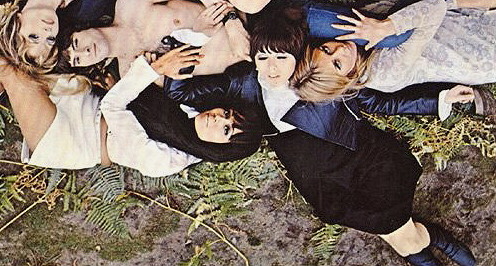 **** **** **** **** **** **** ****