| | | | |
| --- | --- | --- | --- |
| No, Michael isn't making a record, he's chatting into the mike, rehearsing his lines for his new film 'Alfie.' Mike has the title role. | | Jane plays one of Alfie's girlfriends in the film. I suspect Beatle Paul is never far from Jane's thoughts, though. | |
MICHAEL CAINE and Jane Asher make a fantastic pair in the film 'Alfie'.
Alfie, played by Michael Caine, is a swarthy, girl-chasing young man, who has a different "bird" every night. Jane is one of his many conquests - but Alfie thinks things are getting too serious so very grudgingly lets Annie (Jane) go.
Jane says: "I've thoroughly enjoyed working with Michael. I have met him before socially, but this is the first time I have worked with him, and he is very professional."
Michael says: "Jane and I have known each other for some time now and I admire her talent. She is a beautiful girl and I was thrilled when she was cast as one of my girlfriends in the film."
This is the most challenging part of Jane's career and she certainly makes a marvelous job of it. Michael Caine is of course brilliant, as he proved in his earlier films: Zulu and The Ipcress File.
'Alfie' is a film I am not going to miss.
It should be great
| | |
| --- | --- |
| A chat on the film set - Jane and Michael each admire the other's acting ability, so they enjoyed working together. | Day's work over. Now to look at the rushes. Those two famous faces, seem to show that bit of filming's okay. |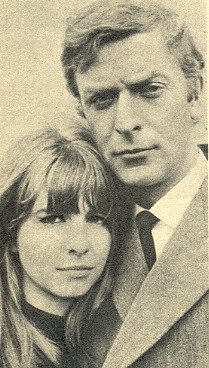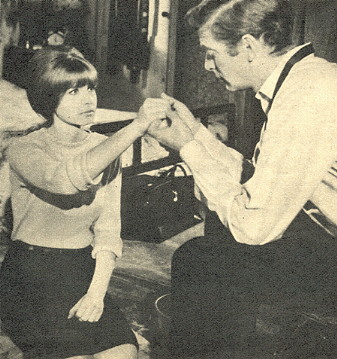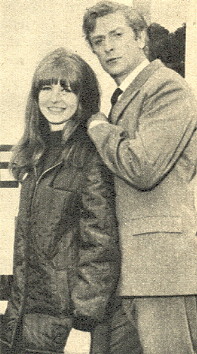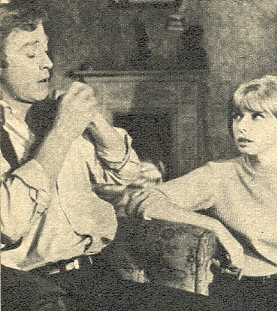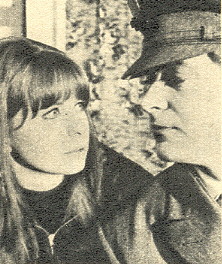 **** **** **** **** **** **** ****
~ Jane Asher ~
~ Back To Mars ~
~ Yellow Pages ~