2 May 1963, RADIO TIMES Magazine page 39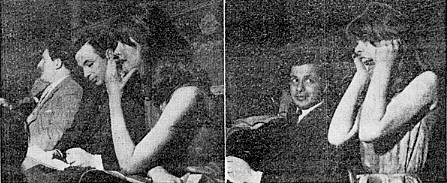 Now these I could scream for . . .
P O P S for everyone
The final concert in the Light Programme series - from the Royal Albert Hall
TONIGHT the Royal Albert Hall will be filled to capacity for the third and final Light Programme pop concert. And when the last echo of electric guitar has died away twenty-seven soloists, six vocal and instrumental groups, seven bands, and two BBC orchestras will have performed in the series. Frankie Vaughan is the compere for this show and he will be introducing, among others, the bands of Bilk and Ball, and Susan Maughan who have all appeared in previous concerts. Joe Brown and the Bruvvers, Christine Campbell, and Bert Weedon are a few of the new faces.
As a result of my reactions to the first pop concert I was accused of being - horror of horrors! - square and not with it. Just to prove that my heart is in the right place I invited a girl - who is anything but square - to accompany me to the second concert - for her impressions of the show.
Jane Asher, a favourite Juke Box Jury panelist (David Frost, I am told, has to be dragged away from the set when she is on), has very definate views on pp music and speaks her mind with disarming frankness. As we sat in the stalls (a football-pitch length from the stage) I took down her comments - those I could hear above the roar.
After a few minutes Jane turned to me; 'It's weird how the sound fills the entire hall, seeing the singers at such a distance. It gives you a funny feeling.' Or as the Vernons Girls put it vocally, 'Funny All Over.' Jane studied the faces around her: 'It seems only the girls are enjoying themselves. It really is a girl's show.'
The Beatles bounded on stage and the noise of their reception reached the threshold of pain. 'Now these I could scream for,' said Jane - with a little prompting from our photographer she did, and felt better for it. (Listen tonight for the response to Gerry and the Pacemakers.) 'Isn't that fantastic (Rolf Harris's wobble board) - it sounds like bath water running out.' And as the bath water ran out, the Sun Arose.
Of the show in general, Jane said: 'It ran very smoothly. It's fabulous to see all those singers together.' And in a word? 'Noisy.' Which all goes to prove that the sentiments of a square equal the sum of the sentiments of the non-square on my left. TONY ASPLER

**** **** **** **** **** **** ****
~ Jane Asher ~
~ Back To Mars ~
~ Yellow Pages ~