LINKS
If you know of any fab Beatle Girl sites, groups, clubs, cliques or fanlistings which should be listed on this page then please email me.
BEATLE GIRLS: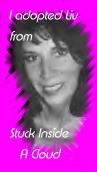 * She Loves You detailed site about Beatle Girls.
* She Loves You's Yahoo group a good place to interact and ask questions.
* First Wives Club page dedicated to the Beatlegirls of the sixties: Cyn, Mo, Pattie and Jane.
* Debbie Wakefords's Beatle Girls Pictures
* The Bathroom Window Beatle loves at Restless Wind
* Beatles Lovers Yahoo Club
* Swinging Chicks of the Sixties featuring a few of the Beatles' girls.
* Thankyou Girl the Beatle girls during the Beatlemania years.
* And I Love HerSpanish Fan Site.
* Wives And Girlfriends at "Robin D's Yellow Submarine".
OLIVIA TRINIDAD ARIAS:


* Olivia Page at the fabulous "Stuck Inside A Cloud" Harrison site.
JANE ASHER: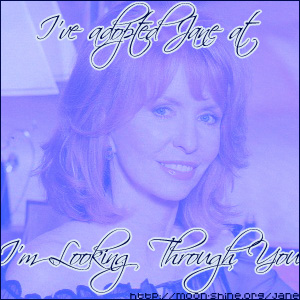 * Jane's official site about her cake business.
* Jane Asher Fan Site
* Jane Asher Fan Club at Yahoo.
* We Love Jane Asher club at Yahoo.
* Unofficial Jane Asher Page
* Faraway Eyes 1960s icons
* I'm Looking Through You
* Jane Fanlisting
* Jane and Paul Clique
BARBARA BACH:
* Barbara Bach Fan Site.
* Ringo Starr Fanlisting with special features for Barbara fans too.
* French Bond girls page
* Bond Girls club at Yahoo.
PATTIE BOYD:
* PattiBoyd's Pattie Boyd Pattie-Page The original Pattie Boyd site
* Layla For Patti Yahoo group
* Pattie Boyd Yahoo group
* Fashion Sixties Yahoo group for fans of 1960s fashion
* Tribute To PattieYahoo group
* Pattie Fanlisting
* Faraway Eyes 1960s icons
Alma Cogan
* Lost Divas * Petticoat Land * Alma Cogan's Photo Page
MAUREEN COX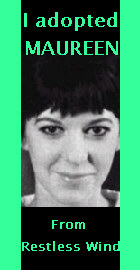 * Maureen Groups at Yahoo listed on the Little Willow Site * Ringo Starr Fanlisting with special features for Maureen fans too.
SHELLEY DUVALL
* The Unofficial Shelley Duvall Website
LINDA EASTMAN:


* Wingspan official page about Wings.
* Band On The Run official site for the album.
* Linda McCartney's Wide Prairie the official Yahoo Club for Linda.
* Lilyflower
* Linda McCartney Fanlisting
* Wings Fanlisting
* The Paul And Linda McCartney Reading Room
* The Lovely Linda
* To Linda McCartney With Love
* Linda's site at Capitol Records
* MPL Paul and Linda's company.
* The Garland Appeal charity who inspired the work "A Garland For Linda".
* Paul and Linda McCartney Yahoo group
* Linda McCartney Beautiful Angel Yahoo Group.
* Paul and Linda's Wedding Yahoo group.
Julie felix
* Official Website
Heather Mills
* Official Site
* One Step Ahead Fansite
YOKO ONO:


* Bagism Lennon Fan Site
* Lennono Online group for John and Yoko fans
* John And Yoko Peace Page "the funniest, zaniest John & Yoko site on the web"
* You Are The Plasrtic Ono BandDiscography, Filmography, Teleography, the homes they lived in etc
* Absoloute Elsewhere Lovely Lennon site
* Approximately Infinate Universe The Yoko Ono News & Yoko Ono The Artist
* Yoko Ono Grapefruits In New York Yahoo club.
* Instant Karma! The John and Yoko Magazine.
* Yoko Clique
MAY PANG:
* Official site
CYNTHIA POWELL:
* Lennon.netOfficial Website of the Liverpool Lennons
* John and Cynthia Lennon, a sad love story website dedicated to Cynthia and her relationship with John Lennon.
* The Lovely Cynthia Lennon fan site.
* A Place To Chat About Cynthia Lennon Yahoo Club.
* The Cynthia Lennon Fan Club at Yahoo.
* A Place For Cynthia Lennon Yahoo Club.
* Liverpool Beatlescene Beatles Fan Club whose patron is Cynthia Lennon.


**** **** **** **** **** **** ****