Geraldine McGovern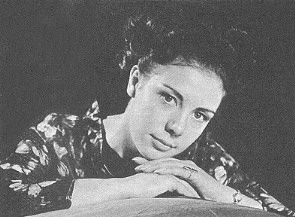 At Litherland Town Hall in 1957 Ringo met a dark-haired upholstress called "Gerry" who worked at a Liverpool factory. He discovered she lived very near him as her parents had a house right in the centre of town at 82A Kent Gardens.
Gerry's father remebered: "Richie used to call 'round a lot in those days. he and Geraldine were very close to each other, but they broke up some time before the Beatles became famous."
In 1960 they became engaged, and Ringo's grandfather presented him with his gold wedding ring ready for the occasion. Ringo adored his grandfather, and despite never marrying Gerry he always wore it, and that's why you can see pre-1965 photographs of Ringo wearing a wedding ring. "I was engaged and I did love her, and she loved me, and we'd got our bottom drawer started and made all the preperations that go into marriage." By March 1961 the final arrangements were being made for the wedding. The reception hall was reserved and wedding cars booked, but there was one thing missing from the perfect plan - a happy couple.
Geraldine wasn't as fanatical about music as her fiancé and whined that "Rich's drums were his most precious possession". She was appalled that he hadn't settled himself in at the job of trainee joiner that his stepfather Harry had got him at Henry Hunt and Sons, and she forcefully repeated her parents' words to him about having a proper, stable job. He had just received news that his band, Rory Storm and the Hurricanes, had been offered a season at Butlin's holiday camp, and was so excited by the idea of being a "professional musician" that he couldn't bear to commit himself to the sensible job that Geraldine and his mum had been lecturing him about. "I got engaged to one girl, but it didn't last because she started to put the pressure on: it was her or the drums." This really ruined the relationship. Geraldine remembered "When he went off to Butlins I told him I didn't want him to go. We talked it over - there was no shouting or slanging. But that was the end." "That was a very poignant moment in my life,. I left her one night , and I got on the bus and thought 'Well, what happens if I don't go back?' And I never went back. I just wanted to play; it was more important to me."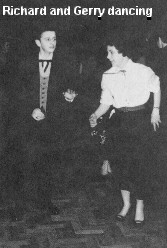 Even if she had disagreed with her parents view of marrying a man with a "proper" job, Geraldine would always be upset about the way that "his music always came first. He was playing most nights and if I wanted to see him I had to trail along with him to a dance. We were never able to have much time together."
Ringo was upset and thought about leaving his career as a drummer to please Geraldine. But after being informed by Rory and the other members of his band that Butlins would be filled with other girls that he could have the pick of he gave up, quit his four year apprenticeship and happily packed his bags. Geraldine explained his leaving simply, "He went and I said that was it. Well, we both agreed really that we couldn't go on." The couple parted and Geraldine returned her ring, which Ringo gave to his mother to look after. Years later when he married Maureen he wanted to have a ring especially for her, and so Elsie continued to wear Geraldine's old engagement ring throughout her life.
Gerry went off to live with relations in America after the heartache of the split, but her parents remained in Liverpool where they became targets for the press as soon as information about Geraldine's relationship with the famous drummer got out. As her father told one 1960s magazine: "Geraldine has now gone to stay with relatives in the United States, and I hope she stays there. Since it became known she was Richie's fiancee, the national papers have been hounding her to death."
By the mid 1960s she was back in Liverpool and despite their past troubles she still spoke of him fondly. Even when she told people about their decision to split up she always made it clear that he was a good man and had never really done anything to hurt her. "He doesn't like to hurt people because he doesn't like to be hurt himself. I don't think I ever heard him make fun of anyone."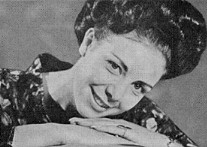 She would give small interviews to the more reliable British fan magazines just to tell them about Ritchie's early days when he was beginning to form his career as a drummer. "Ritchie was shy in a way, but he was determined to be famous. He wasn't at all flamboyant - his humour was quiet and witty without being offensive or cynical." After Maureen was introduced to the world as Ringo's girl, interest in Geraldine disappeared and nothing is known of what happened to her.

SOURCES: 1964 Interview with Geraldine, 1965 interview with Geraldine's father, 1960s magazines, various Beatles biographies.

**** **** **** **** **** **** ****



.
.
.
.
.
.
.
.
.
.
.
.
.
.
.
.