Shelley Duvall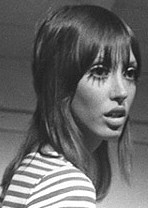 Shelley Alexis Duvall was born on Ringo Starr's ninth birthday - July 7th 1949 - in Fort Worth, Houston, Texas to promonent Houston attorney Robert Duvall and his real estate broker wife, Bobbi. The couple also had three boys - Scott, Shane and Stuart - who were all brought up along with Shelley in Houston. She was educated at South Texas Junior College and majored in Nutrition and Diet Therapy.
In 1970 Shelley entered a whole new period of her life, marrying Bernard Sampson and finding a completely new career from her previous job selling cosmetics at a Foley's mall. At that time film director Robert Altman was in town to film Brewster McCloud, spotted Shelley at a party, and picked the 5' 8" wide-eyed, toothy, pencil-thin girl out for the role of Suzanne, a Superdome tour guide. He turned out to be one of Shelley's biggest fans, also casting her in his next film, McCabe and Mrs. Miller, starring Warren Beatty and Julie Christie. She didn't work for three years, during which time she became divorced from her husband and moved to Los Angeles. After this brief pause in her movie career she found herslf working for Robert Altman again, but this time she was the star of the film, aquiring critical acclaim in Thieves Like Us.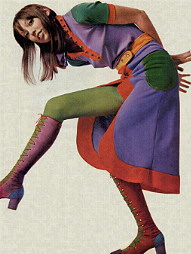 Her fourth film was another of Robert Altman's, his award winning Nashville, in which her performance was so good that she was offered the title role in the 1976 TV movie Bernice Bobs Her Hair (which was considered by many as the best adaptation of F. Scott Fitzgerald to the screen) and led to her next movie Annie Hall, directed my movie legend Woody Allen. By this time she had moved again and was living in New York. After two films away from Robert Altman she was ready to work with him again and starred in 3 Women with Sissy Spacek. Her portrayal of a garrulous, self-involved senior-citizen-center worker provided Shelley with the Best Actress award at both the Cannes Film Festival and the Los Angeles Film Critics Association Awards.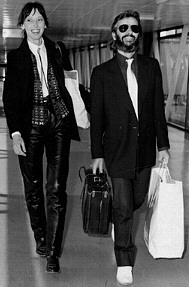 Three years later Shelley appeared in her next television feature, the fairytale Rumpel-stiltskin, and then went back to her favorite director yet again for the movie Popeye in which she starred as Olive Oyl alongside Robin Williams as Popeye. That same year Stanley Kubrick feautured her in his hit film The Shining, which - despite poor reviews and Shelley recieving a "Worst Actress," nomination in an unusual casting as the only normal person in the film - has become a classic work and Shelley's signature film.
Her next film led her back into the world of the fab four when she began work on the 1981 fantasy/adventure, Time Bandits which was produced by George Harrison's film company, Handmade Films. After a two year break she was back in another TV fairytale, Goldilocks and the Three Bears, which became the first in a string of family shows that she would bring to the small screen. After a starring role in the family feature film Franken-weenie she left movies behind to host and executive produce her own cable TV series for three seasons, Shelley Duvall Presents American Tall Tales and Legends which was a series of nine programmes about American folk heroes and legends.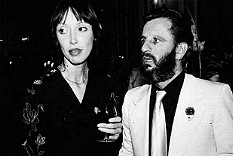 A series of her own did not come about purely by chance or luck. It was all the result of a tremendous amount of her own work after an idea she had thought up on the set of Popeye. During production she had been showing co-star Robin Williams some of her collection of antique illustrated children's books, pictured Williams as the perfect "Frog Prince" and directly approached Showtime with her idea for a series based on fairy tales. She formed her own company, Platypus Productions, in 1982 and proceeded to create and executive produce two award-winning series for the cable network: "Faerie Tale Theater" and "Shelley Duvall's Tall Tales and Legends"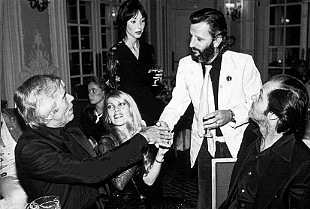 After a brief supporting role in 1987's Roxanne, Shelley returned to childrens productions for the company Showtime. She founded Think Entertainment, a groundbreaking cable production company that produced in conjunction with Platypus her "Nightmare Classics", (a one-hour anthology series adapting the works of such authors as Edgar Alan Poe) and then later in 1992 the animated series "Shelly Duvall's Bedtime Stories". The latter ended up featuring her ex-boyfriend Ringo Starr as a narrator. By this time she had three production companies: Amarillo Productions, Platypus Productions, and Think! Entertainment which produced programmes not only for Showtime but also for PBS, TNT, The Disney Channel, Nickelodeon and the three major US networks.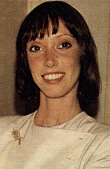 From then on Shelly made numerous "comeback" appearances after a guest appearance on TV's Frasier in 1994, with Underneath in 1995, The Portrait of a Lady in 1996, Changing Habits and Rocket Man in 1997, Home Fries, and the TV series, Casper Meets Wendy in 1998. She also found the time to produce several films and TV series, guest star on several other TV shows, act as executive producer of the 1989 TV remake of Dinner at Eight, and serve on the board of governors of the National Association of Cable Programming. Her love of music still feautured highly and added another new dimension to her career. As well as recording records for children she also pioneered a new concept in music video programming for TV: "Nick Jr. Rocks" which targeted children aged 2 to 6 and debuted on Nickelodeon in 1991. In 2002 the very busy lady was once again living in her home town of Houston.

SOURCES: Various movie magazines, books and reviews and the book Ringo Starr - Straight Man Or Joker.